Good Food, Good Fun, Good Friends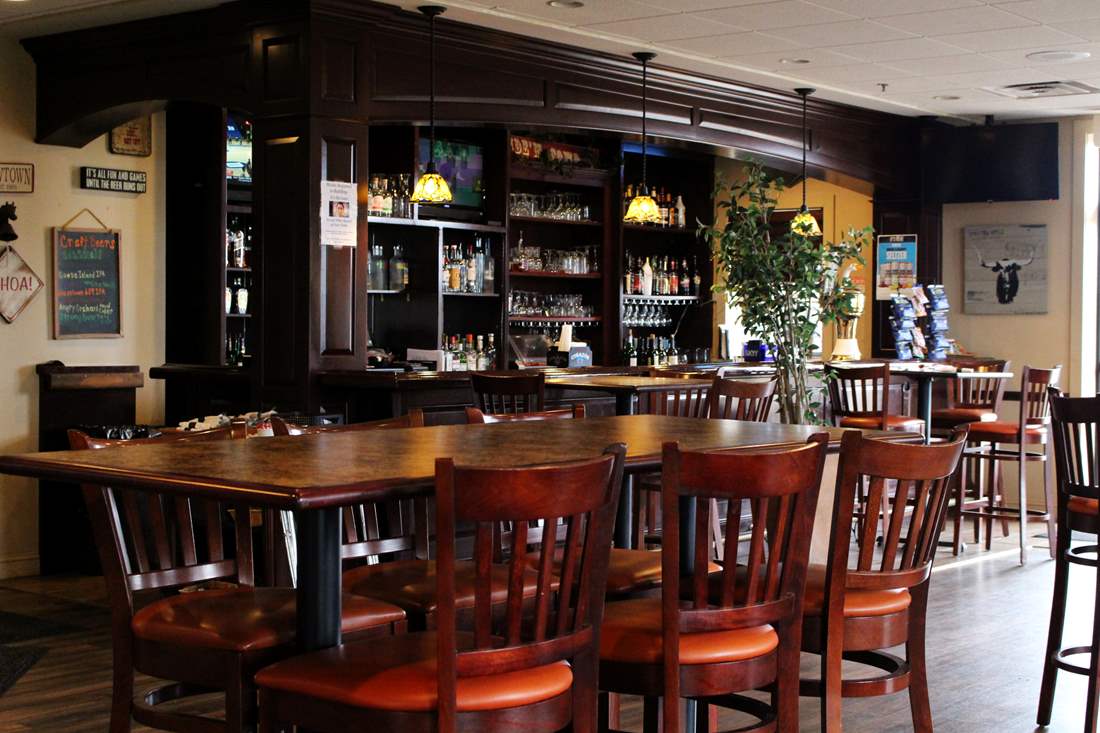 Bull on the 19th Bar is located within Creekside Inn's main dining room. Fully stocked bar ready to serve you your favorite beer, wine and spirits. With tvs in the bar and throughout the restaurant, you will be sure to catch the big game of the day. We have Happy Hour drink and food (eat-in only) specials Tuesday - Saturday from 4 pm - 6 pm.
Due to specific state laws, this facility has a social club license, not a New Jersey regular liquor license. To be able to consume alcoholic beverages on our premises, you must be a member or be the guest of a member. Membership is FREE! Must be 21 or older to join. Due to the 72 hour waiting period, you must submit your social club application 3 days before your visit. Once you sign up you are a member for life. Just give your server your first and last name when you place your order.
But what's up with the name? We'll give you a few good reasons:
Reason #1 - "Cowtown Rodeo" is just up the road, keeping the true tradition of the Old West alive and kicking in our town. We pay tribute to all the local cowboys and cowgirls with both our menu and our name! If you've never been to a real professional rodeo, check out Cowtown Rodeo. It is the oldest weekly rodeo in the USA! Stop by on your way for some great food and drinks to start your night.

Reason #2 - "Bull" is a language often spoken here by our golfers after a friendly yet competitive round at the 19th hole, which in golf terms, means "the bar"! We think you get the idea...

Reason #3 (and most importantly) - Local bulls (yes, real live bulls) have been found roaming our golf course, including one especially mean and nasty bull in 2009, and four friendlier longhorns in 2011. We're not sure why they like our golf course so much, but being situated in the heart of "Cow Country" we're pretty sure they'll be back!
Hence the name! We think it fits, and we know you will love the food, atmosphere and friendly staff!